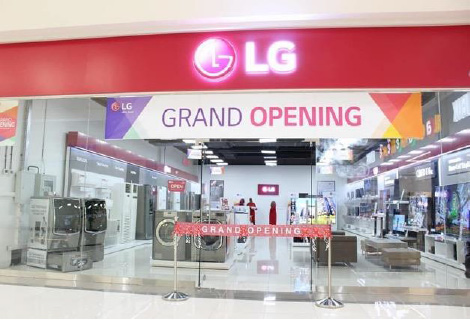 Our company was established in 2012 after being selected by LG Middle East Africa to represent this global electronics brand in the Republic of Djibouti. Since then, our company has quickly built all the required infrastructure to support the effective sales & marketing of the brand while addressing the much needed efficient after sales service. Today, LG is the most respected, admired and appreciated brand in the market.
With two showrooms including one in the new modern shopping mall of Djibouti, Bawadi, we have state of the art after sales service centre that is unmatched by any other electronics company in Djibouti. LG is also the only electronics company if not any company that offers two years comprehensive warranty but also offers up to ten years warranty on some key components such as compressors on AC units and refrigerators but also motors on washing machines. Our service centre engineers and technicians are of the highest calibre trained at LG academy to the highest standards with relevant certifications.
LG is world renowned for its innovative products the world over. It also produces the most efficient products in energy consumption with most advanced technology such as dual invertors on AC units, linear compressors for fridges and beltless washing machines which have become the trade mark of this US$160 billion conglomerate from South Korea. We are proud to represent this company and even more so to be at your service to make your lives good. Life is Good!!!